Fishing for us is more than just a job.
We live and breathe for what we do. A mixture of our people, our facilities and our vessels make up the taste of dedication so prominent in our fish. And that dedication is something you can taste in every bite.
Our people
If you've ever met an Icelander, you might have noticed we take pride in being reliable, authentic people. You may have also noticed that we like fish — both the fishing part and the eating part.
The people who handle our fish have a long history within VSV and possess the expertise to catch and process each species with care. Our people are from many different nationalities and have taken their own cultural background and knowledge with them to VSV. And it's this genuine love for high-quality fish that means it's no surprise that the people who work for VSV, like a lot of other Icelanders, are born fishermen. Even some of our management and board were once fishermen themselves!
You don't know dedication until you've worked at the windiest place in Europe. The rough weather is constantly testing us but our fishermen know the greater the risk, the greater the reward. So when other fishermen would pack up and head for home, we set out.
At VSV, we've decided that rather than keep the world's greatest tasting fish for ourselves, we've dedicated ourselves to making sure the rest of the world gets to taste it too.
Our vessels
To top it all off, we operate a mighty fleet of vessels built to withstand the wild conditions of Vestmannaeyjar. Expert handling from our people onboard the vessels ensures that immediately after the fish are caught, they are handled and cooled down onboard to below 0C. This secures the quality of the fish and makes sure it's as fresh as can be when it reaches your customer's plate.
With sustainability always on our mind, VSV's vessels operate with appropriate fishing methods in order to limit environmental impact. The often short distance from our facilities to the fishing grounds results in low CO2 emissions and our fishing management system ensures adherence to quotas.
Together with our fellow Icelandic fisheries, we are proud to say that we are already meeting the 2030 targets for carbon reduction, as proposed by the Paris Agreement.
One of our vessels has been named in memory of Sighvatur Bjarnason, who stayed on the island with his wife during the volcano eruption in 1973, and saved the company, as well as the island.
When fishing for groundfish, we use: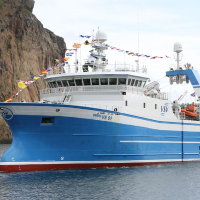 Breki VE-61
See location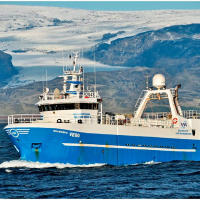 Drangavík VE-80
See location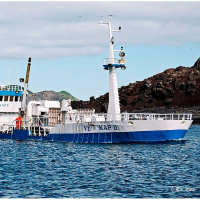 KAP VE-4
See location
When fishing for pelagic fish, we use: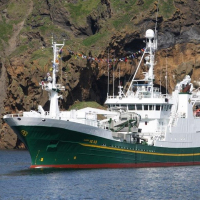 ísleifur ve-63
See location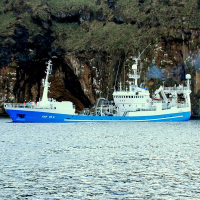 Sighvatur Bjarnason VE-81
See location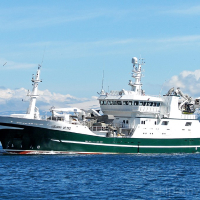 Gullberg VE-292
See location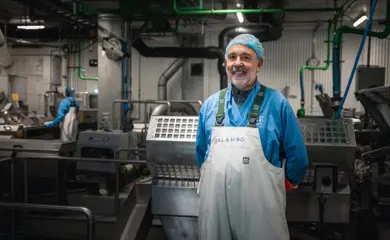 Our facilities
It's not enough to have great fishermen if the facilities don't match. That's why we're continuously improving and innovating our facilities and handling methods to make sure they're as efficient and environmentally responsible as possible.
VSV operates by the shores of the Vestmannaeyjar fishing grounds. As we're so close to the action, our catching time – and carbon footprint – is drastically minimised. For most companies, catching cod takes days. Often, we do it in just a few hours.
We work to preserve the highest quality of the raw material and handle the fish as delicately as possible. The fish are then shipped directly from our harbour to our customers. For frozen fish, our modern facilities keep them at -26C, perfectly preserving their quality — because when we say Icelandic quality, we mean it.