Our Products
Every single fish we catch, process and deliver at VSV is of the highest Icelandic quality, caught in the pure waters of the North Atlantic.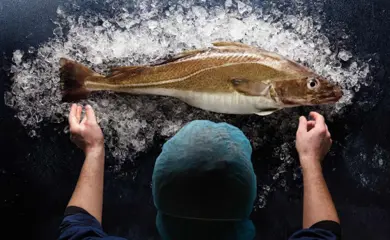 Groundfish
The VSV groundfish are caught year round in close proximity to the Vestmannaeyjar island. The short trips allow VSV to deliver the freshest groundfish from pure Icelandic waters. The four species most commonly processed are cod, redfish, saithe and haddock.
About us
We are VSV — a proud fishery located on a small island off the coast of Iceland that goes by the name of Vestmannaeyjar.