OUR MSC CERTIFICATION
The Marine Stewardship Council (MSC) is an international non-profit organisation addressing the problem of unsustainable fishing and safeguarding seafood supplies for the future. MSC is a certificate for fishing companies, like VSV, that help in the effort towards keeping oceans healthy and full of life.
VSV lives up to the standards for sustainable fishing and seafood traceability set by MSC. This means our fish can be traced back to their fishing grounds. The requirements of MSC meet global best practice for certification and ecolabelling programmes.
OUR IRF CERTIFICATION
An Iceland Responsible Fisheries certificate confirms that our fish are caught in Icelandic waters and are caught in line with responsible fisheries management and good treatment of marine resources. The stamp makes it easy for stakeholders to spot products with an Icelandic origin that have been caught responsibly.
VSV is proud to be IRF certified by sourcing responsibly in the North Atlantic along the shores of Iceland.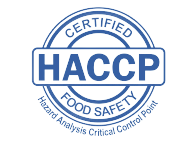 QUALITY STATEMENT
VSV operates according to Hazard Analysis and Critical Control Points. HACCP is a management system that ensures the security, quality and health benefits of food products. VSV uses internal monitoring when producing and distributing products. This means all production processes are simplified to prevent anything that could affect the quality, security and health benefits of the fish, either during production or distribution.